WANT TO GET MORE INJURY CASES THIS WEEK?
Our System Helps Law Firms Grow Fast
Get the systems and support you need to convert more leads into cases in record time.
What law firms are saying
We work with firms of all sizes from multi-state 100+ employee offices to the solo Attorney growing a new firm.
Hear it from Walter Gabriel
I'm surprised it's going as good as it's going 2-3 weeks in. One result is a commercial vehicle with neck surgery, another signed up tractor trailer with injections. We're not even at full speed and it's kinda crazy to see this moving as fast as it's moving. I'm surprised, blown away.
It's a really easy system to use. Our clients love and these leads they have been generating… we never would have been able to have them call us if it wasn't for Well Rush.
Happier than ever! It's been consistent, I believe the cost per case acquisition has been around $1100 which is incredible.
Leads Ready to File a Claim
We reach injured potential clients the moment they're looking for help and connect them to you.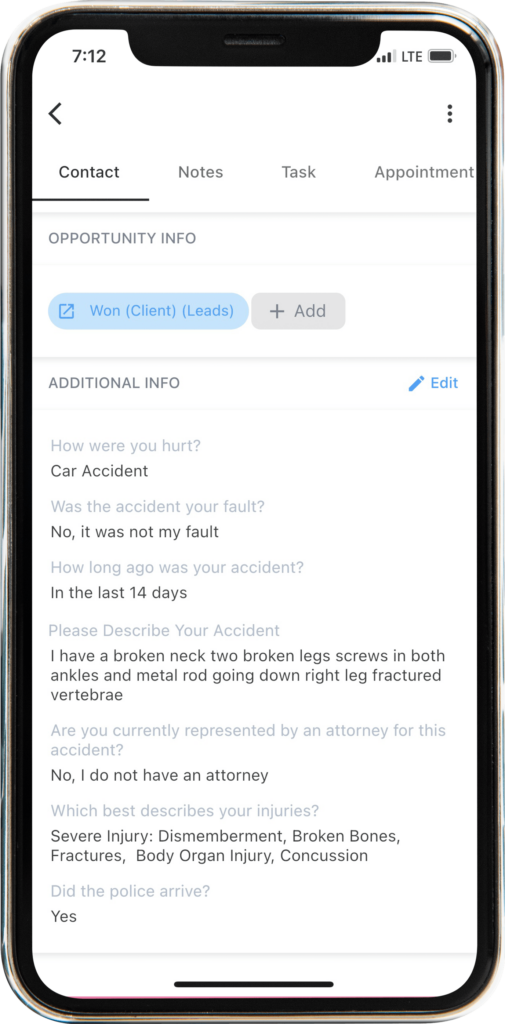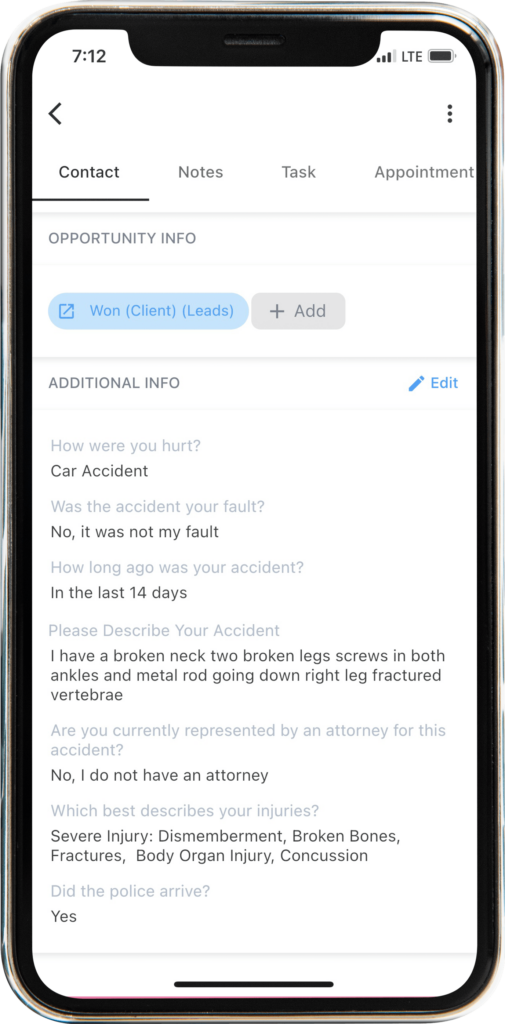 Simple App to Convert Leads
Use our app to quickly turn case evaluation leads into retained clients.
*We can integrate with most popular legal Case Management Systems.
Intake Support for Success
We support your existing intake specialists or help you solve intake team growth challenges with our own personal injury experience.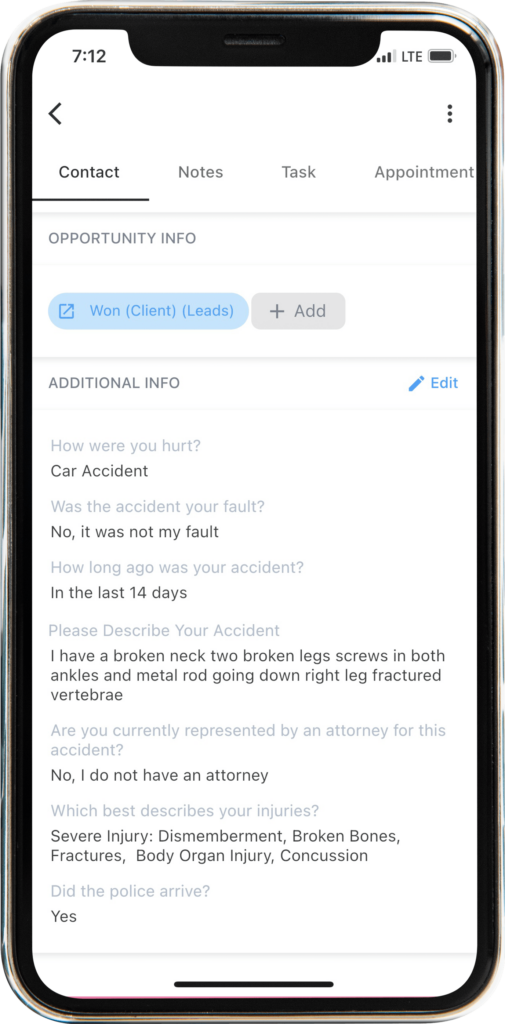 Complete the info below and schedule a demo call now
Our Promise: No big sales pitch. We just show you how it's done, the real deal results and together we'll decide if it's a fit.